Returns Management Software
Improve your reverse logistics efforts with a powerful Returns Management Software
Screenshots of some of the popular reporting & customization features:
Informative reports that tell you what product line gets returned the most.
Take the guess work out of the equation by automating your product returns process. RMAPORTAL's Return Management Software gives you visibility on a very important aspect of your reverse logistics efforts. Knowing what the most problematic products are allows you to make fast and timely executive decision. This information gives you a clear indication of which partners, departments, or people in your organization you need to talk to.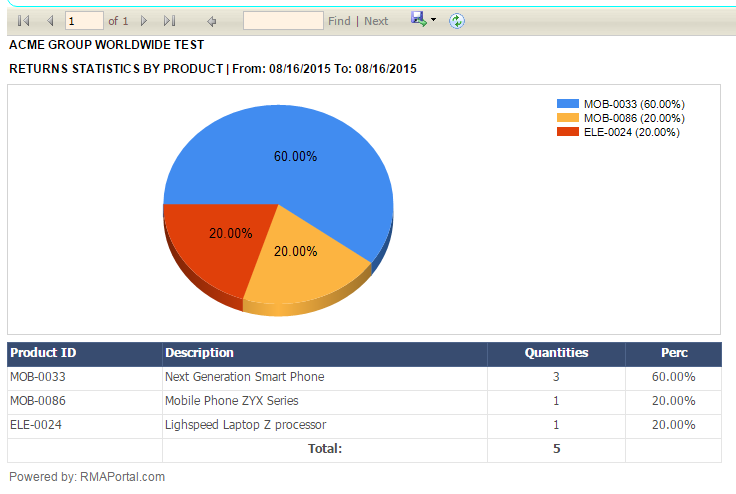 Informative reports that tell you the most common reasons why some products are being returned.
Another very helpful indicator what adjustments you can do as a vendor or a supplier is by knowing the exact reasons why product returns are being requested to begin with. Is there really something wrong in the product level, is a human error happening in shipping? Are some items incomplete when shipped? Are wrong or mismatched items being shipped? An effective Product Returns Management Software can help shed a light on these type of questions.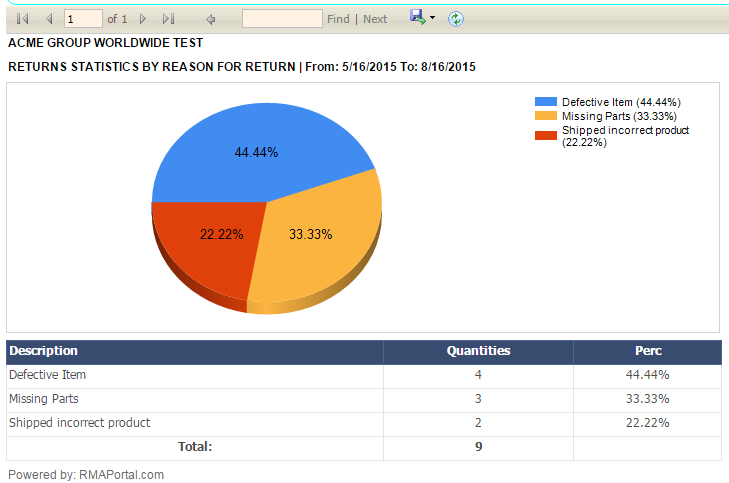 There are several other very useful reporting features like activity logs, top FINDINGS from receiving and inspection, statistics by RESOLUTION, etc. These reports are all exportable to different other formats like PDF, Word or Excel.
Ability to customize labels and captions anywhere on the frontend portal site.
Every industry has its own set of ubiquitous language. It's a specific set of terminologies that are most commonly used particularly for that industry. Another really great feature of RMAPORTAL is the ability to customize the instructions, labels, captions and anything on the customer-facing portal site that your customers see. The ability to customize the default texts gives you hightened ability to communicate better with your customers.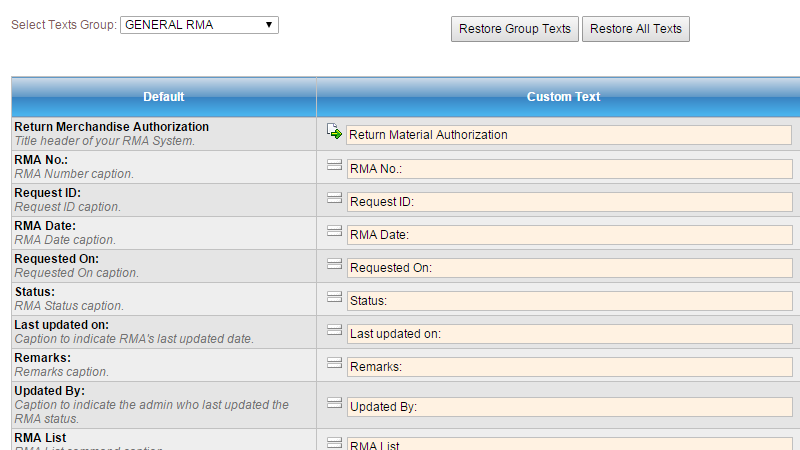 :
---
Popular FAQ
Our company has complex product returns process.
Are the features of RMA Portal's merchandise/product returns online software sufficient for my needs?