Product Returns Management System
How to convert a Customer's Product Return Experience into an Opportunity
Product returns often happen, and since you cannot always please all your customers, this is an inevitable situation that you need to expect in your business. Customers have viewed product returns as a painful process, a necessary evil, and often, unavoidable. For distributors, manufacturers, and retailers, product returns have usually been seen as a cost burden, a nuisance, as well as an area of prospective customer dissatisfaction. For most sellers and business owners, handling this kind of situation can be very daunting. The great news is that it is now possible for you to convert your customers' product return experience into a great business opportunity with the use of an innovative product returns management system.
Utilizing Effective Product Returns Management Software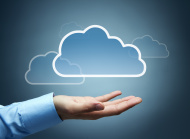 RMAPORTAL.COM's dependable product returns management software is a web-based software necessary for running your ready-to-use, customized Return Merchandise/Material Authorization System. It effectively solves all the missing reverse-logistics area of your ecommerce site. With the use of this innovative system, sellers will obtain enhanced dependability perception that will help them attract new customers and enhance customer loyalty and retention at higher levels.
In fact, large online companies and businesses, such as Amazon, Zappos, NewEgg, Nordstrom, L.L. Bean, and Urban Outfitters, have used and benefited from state-of-the-art online returns software of their own. You will be surprised at how these companies manage these issues by using effective and reliable product returns management systems.
They are able to quickly and effectively set up innovative returns solutions that improve customer satisfaction. They are able to integrate product returns solutions to increase customer retention and attract new clients. These larger companies and online businesses were able to efficiently set up solid returns solutions, improving customer satisfaction and business as a whole.
With the use of dependable product returns management software, you can obtain the following benefits:
Increase customer satisfaction
Automate business workflows
Integrate or supplement your returns site with the existing website of your company
Improve customer services while providing detailed visibility into each product return
Serve as a customer-facing solution that offers the tools and methods for the customers to manage their own returns
The fast, reliable, and easy-to-use product returns management system automates decision. This will also add powerful product returns processing to your business site. Take your customer service to a higher level with customer-friendly and valuable returns management software built according to the specific needs of your business.
How a User-friendly and Highly Powerful Returns Management System Helps
Dealing with product returns and converting the experience into a lucrative opportunity is now made possible with the aid of a dependable product returns management system. With the help of this innovative and reliable system, you can now enhance your business's operational efficiency. In converting product returns experience, you can also take advantage of management software that can run your customized and ready-to-use material or merchandise system.
The management software also helps in solving a reverse or missing logistics area of your exclusive ecommerce website. With the proper utilization of the management system or software, business owners or sellers will achieve better dependability reception that helps a lot in enhancing customer loyalty and attracting new customers.
This is the best product returns solution for your site that is very easy to use, reliable, and cost-effective. Any of your customers can start using it minimum instructions.
Never let the sales department of your company become the returns processing agents. This system quickly integrates into your website pages for a comprehensive management system. It will allow you to easily view all the pending returns even before they arrive. You can get a complete visibility of what's being returned more instantly.
RMAPORTAL.COM's high-quality product returns management system is a remarkable software that is very simple and easy to set up. There is no need for you to have any technical skill just to integrate it into your business website. It works by automating your back-office processes, such as approving RMA cases, improving and updating findings, as well as dispositions and some other valuable administrative functions. It will now become easier for sellers to make the process of returns more reliable and faster.
Having an improved repair management and returns system is crucial in any business. With the use of a state-of-the-art product returns management system, you can now streamline your business and handle product returns more effectively.
Customer is king, make 'em happy!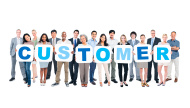 Dealing with unhappy customers and product returns is one of the biggest challenges faced by business owners. The return of products carries different implications, and though these happen inevitably, individuals need to realize that this is something that needs to be given close attention. Instead of being stressed out by product return issues, one should consider these as tools towards adopting a significant change in his business endeavor.
It is a given reality that without customers, a business cannot possibly survive. Customer loyalty gives business owners ultimate relief. It is also for this reason that these businesses ensure ultimate satisfaction in order to keep those customers. Product returns should not actually be reasons to freak out because this tricky experience can be converted into an ideal opportunity.
Satisfying customers does not really end when their purchases are completed. You still have to respond on special cases where their purchases were failures. Adopting ideal ways on how to convert customers' return experience into an opportunity is highly essential to boost sales and still be able to generate satisfied and happy customers and convince them to purchase again.
Conclusion: Vendors can turn a painless Product Returns Experience into a Competitive Advantage
Instead of considering product returns as weaknesses or havoc in your business, you can convert this experience into a wonderful opportunity and competitive advantage. In order to do this, you have to ensure that you are using the right tool and adopting the ideal product returns and management system. By doing so, you can expect increased customer satisfaction, automated business operations and workflows, an integrated site for your business, and robust solutions to manage product returns using positive approaches.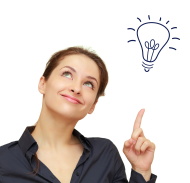 By utilizing an efficient and easy-to-use product returns software, handling returns becomes more manageable, and streamlining your businesses becomes possible. So instead of considering product returns as sources of frustrations, you have all the more reasons to convert this into a better opportunity.
Leverage RMAPORTAL.com's powerful returns handling flexibility to provide better product returns experience for your valuable customers.
:
---
Popular FAQ
Our company has complex product returns process.
Are the features of RMA Portal's merchandise/product returns online software sufficient for my needs?