About RMA Portal's Web-Based RMA Software
RMAPortal ranks as one of the best RMA Software applications for facilitating and managing product returns. We have a very matured solution, tried and battle-tested, used by small sized, medium and big enterprise-level publicly traded companies, and is fast growing to become the industry's standard software for managing product returns due to its powerful features, ease of use, and competetive cost.
Our returns software solution is highly trusted by leading companies in aerospace & aeronautics industry, magnetics, IOTs, medical, auto, and high-end electronics.
Aside from regular ecommerce retailers, many of our software's features will also benefit manufacturers and distributors that deal with multi-national clients, high-value clients, customers with high-volume orders, and those that deal with returns with large number of items per transaction . Our software does not only deal with returns that are for handling defective products or for request for refunds - as most retailers need. A lot of times there are returns transactions are for parts or stocks replacements, especially if you are the type of vendor that deals with wholesellers. Well, we got your back too!
We enable vendors to rollout their own web-based product returns software solution very quickly, incredibly easy to implement, instructions are very simple to follow and it just works for you right off the bat. More and more companies find us via recommendations from word of mouth referrals -- a humbling testament of what our software has accomplished so far.
Vendors that use our strategic Returns Management Software benefit from a well balanced approach between providing great support for customers that request valid returns, and VERY IMPORTANTLY - while also being a solution with common-sense implementation features to keep their returns-rate low.
RMA Portal delivers the promise of SAAS (software as a service) or Cloud Based automation to vendors and manufacturers that want the best solution for handling product returns reverse logistics. I.e. AFFORDABLE, HIGHLY ACCESSIBLE, PERVASIVE and EASY TO USE. RMA Portal provides all merchants, manufacturers, suppliers and disributors a reliable web-based returns software for validating, creating, tracking, updating and completing or closing RMA cases.
Both vendors and customers can track the progress of the RMA case and take necessary steps to ensure a final resolution. Our web-based RMA software keeps both sides up-to-date at every step of the progress of the customer's return/exchange/replacement request and when a vendor issues a resolution such as a refund, replacement or repair.
Enterprise-class Data center in the cloud!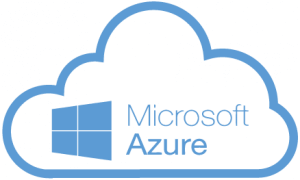 RMA Portal vendor returns portal service is hosted on Microsoft Azure Cloud which provides your organization with 99.95% to 99.99% availability, 24/7/365. You get high availability and reliability with redundant copies of your data and automatic failover. No more worries about backing up data yourself. Your data with us is being backed up, multiple times daily, to one of the world's most secure Cloud providers.
90% of Fortune 500 companies trust the Microsoft Cloud, and so can you. Azure helps protect your assets through a rigorous methodology and focus on security, privacy, compliance, and transparency.
More reasons why RMA PORTAL hosted application is the best solution for your RMA reverse logistics:
Tried-and-Tested!

Our returns management software has been used for many years by our customers of all sizes, from publicly traded companies down to small suppliers. Look no further, go for a solution that will work for you right off the bat, keep working in the years to come, and can sustain your company's returns processing needs as they grow.

No desktop software or hardware to purchase, install or maintain and/or upgrade periodically

With the rising cost of maintaining highly trained IT personnel, the SaaS model presents the best alternative solution.

Responsive web design (RWD)

Our web-based RMA Software works automatically on all devices including desktops, small screen devices like cellphones/smart phones and tablets.

Platform Independent

You can implement RMA Portal solution whether your IT Department is using Windows, Linux, BSD, MAC OS, or others - as long as you have internet access.

Automatic Upgrades

You will always have the latest and greatest new features of the software because updates and upgrades are rolled out in real time.

The software grows with you

We continuously tweak our software according to your changing and growing computing needs. We adapt quickly to best practices of the industry.

No huge capital investment to start right away


There is no need to purchase the whole software outright. You only pay for what your current requirements need and you always the option of upgrading for more features later as your company grows.

Security and reliability

We backup and protect your data for you so spend more time on your core business and leave the technical matters to us.

Highly Intuitive and State of the Art Technology

We have a focused, proven technology and expertise in what we do. RMA PORTAL will always be the best RMA Software - that's our commitment.

Lightweight, yet POWERFUL!

Our software SPECIALIZES on one thing and one thing alone -- processing and managing of Product Returns. That's what makes it fast and super intuitively easy to use by both end-user customers and vendor customer service reps. We removed all the unnecessary complexities that are embedded in most high-end solutions (aka EXPENSIVE and BLOATED) and not needed in the process.


Remember:

Perfection is Achieved Not When There Is Nothing More to Add, But When There Is Nothing Left to Take Away

Antoine de Saint-Exupery
Just for a limited time, we are currently offering discounted subscription service fees. Sign up now and don't miss out on early savings, click here to learn more.
Company Info
Our engineering headquarters are located in states of California and Nevada, USA. Please use our feedback form or email info AT rmaportal.com for additional information.

Click here to send an inquiry.
---
Popular FAQ
I know that big companies like Amazon.com and Zappos.com have their own automated returns process.
But we are a small-to-medium size company, what benefits do we get from using RMA Portal's merchandise/product returns online software?